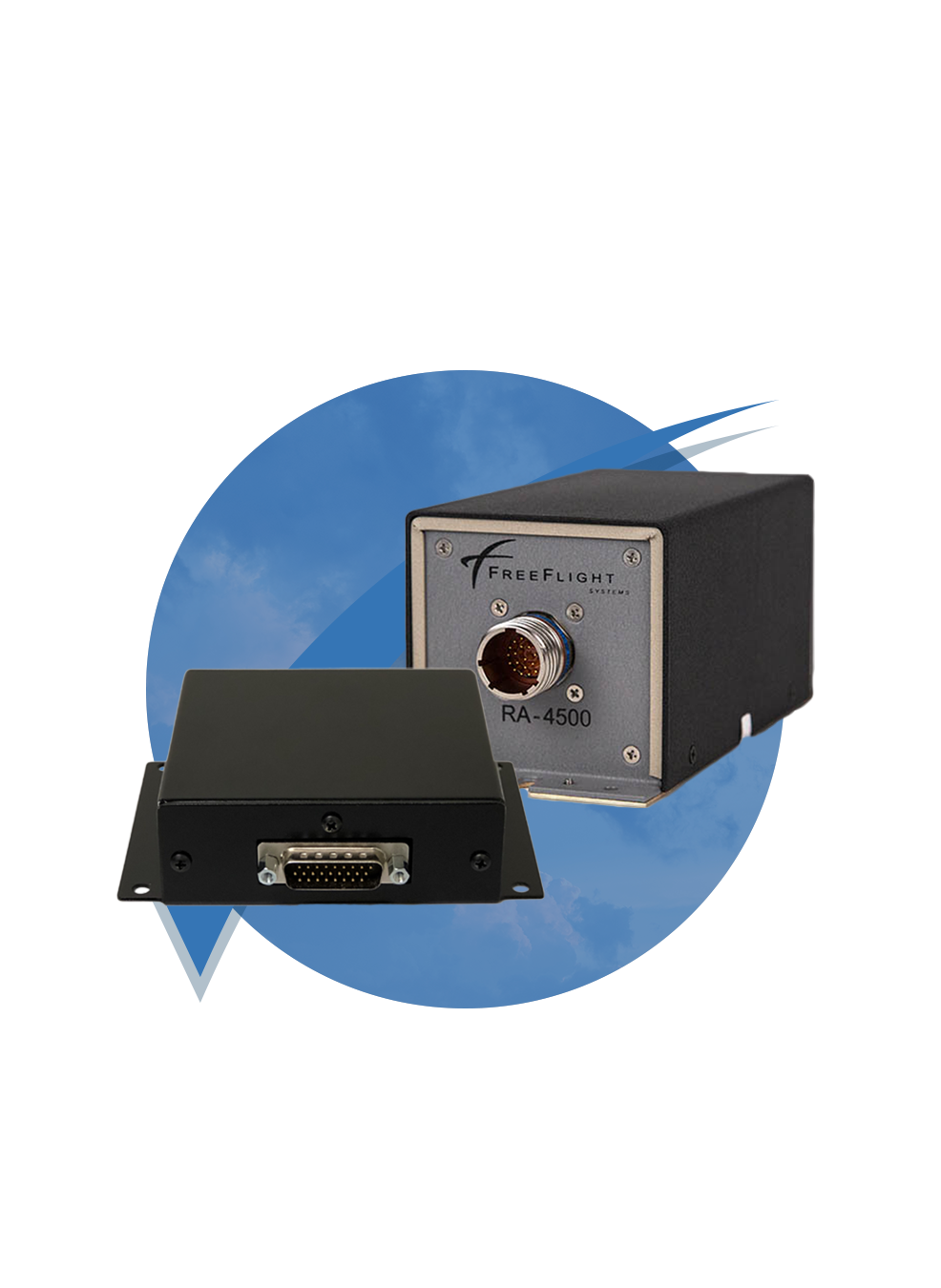 Designed to convert Digital data to an analog format.
This compact digital to analog convertor allows for the replacement of heavy, legacy radar altimeters with FreeFlight Systems' RA-4500 while retaining existing antennas, cabling and indicators onboard the aircraft. The FDC-500 shipset includes an RA-4500 radar altimeter, with shipment dates scheduled for March 25, 2021.
Retrofit solution for existing KRA 405/405B RADALT
Same form factor that can use existing antennas, cabling, and flight deck indicators
Fully TSO'd
WE KEEP YOU FLYING
Designed to convert analog data into a digital format, utilize the FDC-500 with your existing Honeywell KRA405/405B radar altimeters. No panel replacements or additional antennas required.
How does freeflight compare?
Learn how FreeFlight's ADS-B In, GPS, and Radar Altimeter solutions stack up against the competition.