Download the Case Study
Enabling Friend or Foe Capabilities on the US Air Force
HH-60G Pave Hawk Fleet
Learn how the 1203C SBAS/GNSS NextGen Receiver is the Ideal Option for Mission Critical Location Positioning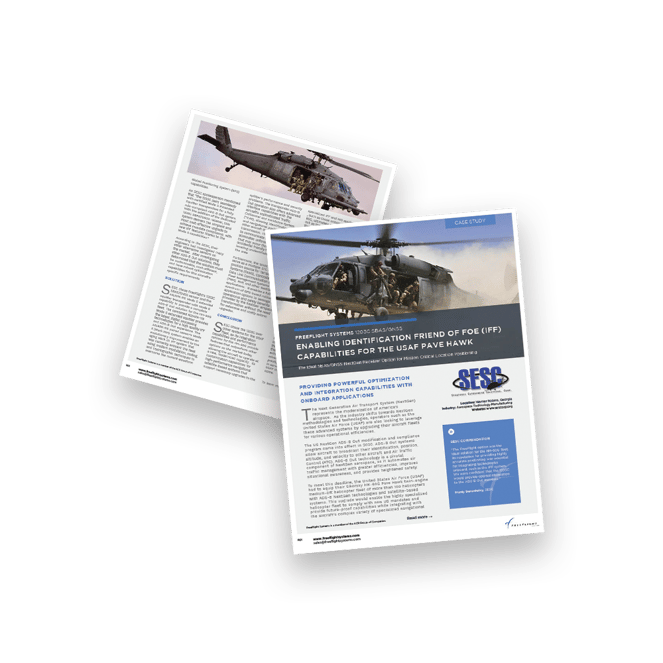 TSO CERTIFIED
The 1203C SBAS/GNSS Receiver is certified to TSO-C145c, ensuring high-quality performance for a wide variety of mission-critical capabilities.

RULE-COMPLIANT
Harness a fully rule-compliant ADS-B Out system when paired with a compatible Mode S Extended Squitter Transponder; meet RNP and L-NAV position source requirements.
MULTIPLE STCs
With multiple STCs for ADS-B, TAWS, and CPDLC as a position and timing source, the 1203C is uniquely positioned to satisfy your requirements.
How does freeflight compare?
Learn how FreeFlight's ADS-B In, GPS, and Radar Altimeter solutions stack up against the competition.